Receive SMS Replies Online
Compose and send your SMS with Message Hero.
Recipients receive and reply to your SMS.
Their replies will appear in your Message Hero Inbox.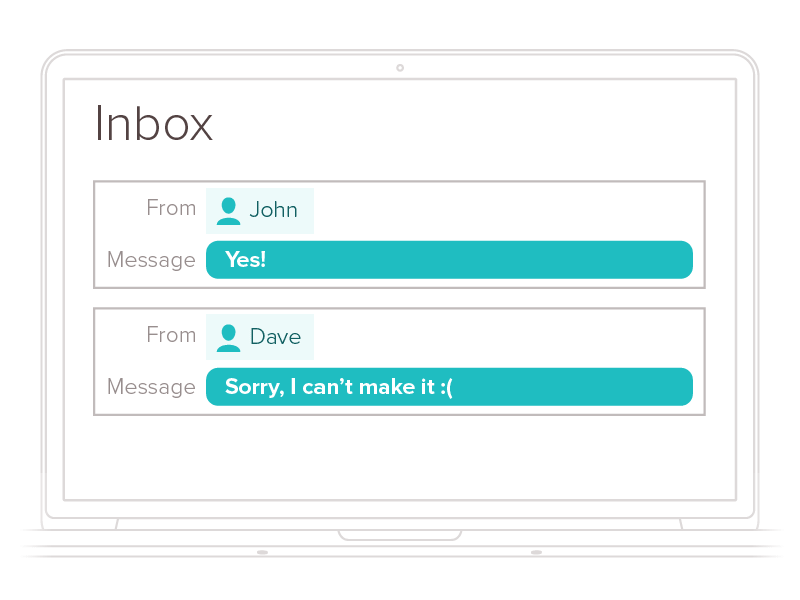 ---
Receive real-time SMS replies online
Need to hear back from your customers urgently? Send an instant SMS alert and ask them to reply. Message Hero's smart reply feature will detect replies to your SMS and display them in your online SMS Inbox in real time.
Two-Way SMS Support
Offer your customers product or technical support by SMS to take pressure off your phone support. Our web-based interface alerts you when you have new texts in your Inbox and you can easily reply to one or many.
Create and Share Polls and Surveys
Send polls or surveys to your customers by SMS and ask them to text back their entries. You'll receive their votes and answers to your SMS Inbox. You can collate the results and text your customers the outcome.
Receive Customer Feedback by SMS
Want to know what your customers think of your product or service? Ask them for feedback by text message and find out what they like and dislike. You can later use their feedback to improve their experience.