To upload your contact use the following steps.
1. Click on the Upload Contacts option.
2. Select the file you wish to upload by clicking the 'Choose your file' option (to make life easier for yourself use the format suggested).
3. Click upload and your contacts will be ready to use on Message Hero.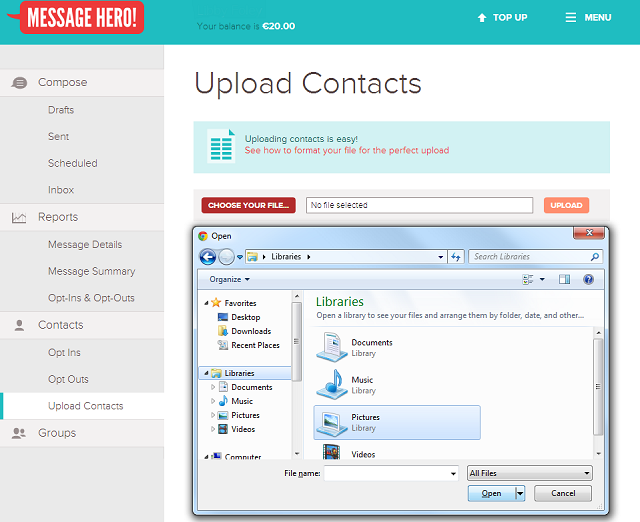 Posted in: Contacts